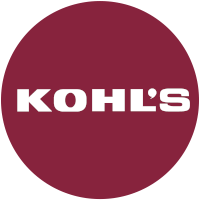 Kohls Coupon Codes
Verified Kohls Promo Codes for August 17, 2022
Up to
4%
trees donation
We spend 4% of your order value at Kohls on tree projects. If your order is $100, we spend $4 on planting 12 trees.
Activate Tree-Planting
$25.99 Total $12
Saved $13
Testing

5

Codes
Code : TREE
Apply all Kohls coupons with one click, plus 4% Donate Plant Trees
Install Tenere
5
11880
How Many People On Your Team
Trees Your Team Can Plant With #Tenere For A Year!
Tree Fact: By planting 20 million trees, the earth and its people will be provided with 260 million more tons of oxygen. Those same 20 million trees will remove 10 million tons of CO2.
Create Your Team
Terms & exclusions
Jump To
To ensure your Activate Tree-Planting is successful:
Ensure you are logged into TenereTeam.com.
Go directly to Kohls from TenereTeam.com to complete your purchase.
Ensure you have clicked the button "Activate Tree-Planting".
Turn off any other cash-back or coupon sites to activate tree-planting
Use coupon codes or deals only approved by Tenere.
Please turn Adblock/uBlock off and close all open tabs.
Tree-Planting is not qualified if:
You don't have Tenere account.
You use coupon codes not approved by Tenere.
You have returns, exchanges & cancellations.
Taxes, shipping and the actual discount amount saved through coupons.
Gift card purchases unless otherwise stated.
Kohls 25% Off Coupon
25%OFF
Code
2201

Uses
Kohls SAVING TIPS
Kohl's offers a wide range of discounts and coupons almost every time you purchase, notably during the Black Friday event. You can usually save 30% off standard retail prices, and clearance products can save you up to 70% off. Consider signing up for Kohl's text notifications on the firm's homepage or a newsletter via email to get a 15% discount as well as notifications about new discounts as soon as they become available.
More savings with Kohl's Cash
Earning Kohl's Cash is an excellent strategy to save money at Kohl's. Just shop during certain earn periods to receive $10 in Kohl's Cash in your online Kohl's Wallet for each $50 spent. After that, you will receive a paper coupon or an email code to use on Kohl's Cash redemption days.
Furthermore, if you decide to take your item at a Kohl's outlet, you will earn $5 in Kohl's Cash once your order has been collected. However, since this promotion is only valid for 24 hours, the purchase, as well as pick-up dates, must be spaced by more than 24 hours for the customers to receive their rewards. You will get an email with a $5 Kohl's Cash and also its expiration date when you have collected your item at the chosen store.
Kohl's rewards program
Customers that enroll in Kohl's rewards program will enjoy a variety of benefits. Kohl's birthday presents and a 5% incentive for each dollar spent are examples of these benefits. Throughout the Kohl's Cash earning periods, customers can additionally earn $10 in Kohl's Cash for each $100 spent when shopping online or in-store.
Frequently Asked Questions (FAQ) on Kohls
Q: What can I anticipate from Kohl's' Black Friday sale?
A: Kohl's provides Black Friday sales on home furnishings, apparel, electronics, and more each year. What's more, the Kohl's Black Friday deal offers Kohl's Cash bonuses and increased Kohl's Cash once you purchase specific items. Lastly, you can look for a limited-time Kohl's coupon in the Black Friday advertisement as well as on the Kohl's homepage. With these savings added together, this Kohl's Black Friday sale may help you save a lot of money.
Q: Is it possible to stack my coupons at Kohl's?
A: On a Kohl's purchase, you may apply up to 4 coupon codes, but only 2 if you are purchasing from a smartphone. It implies that you may combine numerous Kohl's discounts as well as coupons on the same purchase, but there are certain limitations. Many department-specific offers and dollar-off discounts are permitted at Kohl's; however, each order is limited to one site-wide promotion. Department-specific deals will be applied first, followed by dollar-off coupons, and lastly, the single site-wide offer allowed.
Q: Is it true that my Kohl's coupons have an expiration date?
A: Some coupons as well as promo codes have an expiration date that will be displayed on printed coupons or included in the online coupon. Kohl's Cash also has its expiration date, and users can't add expired Kohl's Cash to their online purchases. If you make your purchase on the phone, however, you may get your Kohl's Cash added to your Kohl's Wallet within a grace period of 10 days following the expiration date.
Q: What discount can I get if I'm military personnel or one of their family members?
A: Kohls recognizes the freedoms that the military personnel enjoy and they assure you that, with them, you are sure of up to a 30% discount that is above the standards offered to other buyers. Isn't it amazing to shop with Kohls? Make your purchase now, this is the only period that we give such an amazing offer.
Q: Can I get the discount on jewelry as well when I make purchases via Kohls platform?
A: Kohls now avail jewelry at the most affordable prices that you'll love. From the onset of Black Friday as well as the end of year festive season, you should rest assured of the most leverage prices in terms of discounts within the purchase of jewelry. Any jewelry that you purchase just within this festive season, you are sure of getting up to a 20% discount on your purchase. Don't be left out, it is either now or never.
Q: What makes Kohls a better shopping platform from other platforms?
A: So far, Kohls stands out as the most affordable shopping platform for men, women, children, and jewelry. You are guaranteed 20% off any product that you buy with Kohls. Their platform creates the most convenient deals for you. You'll attest that for every $50 that you pay when making a purchase, you are sure of saving up to $10, an amount that only exists within this platform. It is only available at this moment of the year. Shop now!!!
Kohls Guides
This Kohl's store will provide you with the most up-to-date Kohl's coupons and promo codes that you won't want to miss out on. To get the most recent coupons, select the "Latest code" button and the coupon codes will appear. There are also many other coupons below, some of which provide discounts of up to 40% or more. After that, there are some saving tips, FAQs, as well as several expired coupon codes that are sorted separately to prevent you from mistakenly applying them.
Latest Updates From Kohls
Updates on Kohl's Strategic Growth Initiatives and Financial Plan
Kohl's announces its new long-term financial objectives of revenue growth as well as mid-to-high single-digit EPS (Earning Per Share) growth, along with plans to build 100 additional Kohl's stores over the next 4 years to support continuing omnichannel development. The firm also has increased the value of Kohl's Card points to 7.5 percent per day, continues to grow omnichannel capabilities with the expansion of self-serve purchases online, self-pickup in-store to all locations, and aims to achieve net-zero emissions by 2050.